Winner
Redflags by Nathan Patton
Nathan Patton didn't grow up in a rural Arkansas town, population 85 — he grew up on the outskirts of that town. That seclusion led to a lot of time spent inside his imagination, writing and drawing his own comic books, or acting out unmade Indiana Jones sequels in the woods and creeks behind his house.
While he's still inexperienced at adulting, but he did eventually get a job, doing some work in the comics field, and working as a freelance journalist and political cartoonist before eventually deciding to get his MFA in Writing. He's a former Michener Fellow at the University of Texas at Austin, where he still lives with his wife, son, and dog — all of whom are way cooler than him (for one thing, they never talk about themselves in the third person).
His feature script, Waitress #2, won the 2018 Script Pipeline First Look Project and is a 2019 Nicholl Quarterfinalist.
Runner-up
Signature by Jess McKillop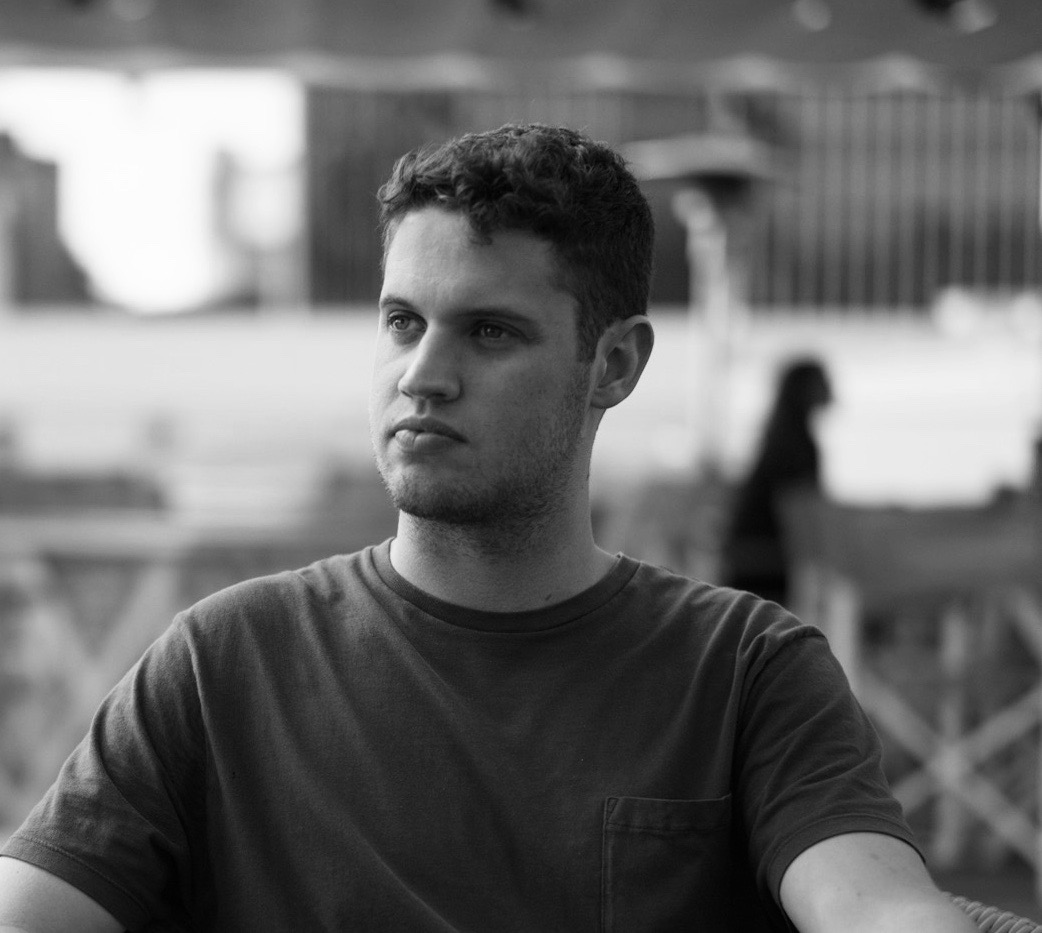 Jess McKillop is a Los Angeles based screenwriter, born and raised in Washington, D.C. In addition to being the runner-up in the 2019 Script Pipeline Television Writing competition, he was a semifinalist in the 2019 Script Pipeline Screenwriting competition for his script, ​Blood Knot​.
Jess graduated from UC Santa Barbara in 2016 with a degree in Film and Media Studies. While at UCSB, he won the 2016 Dorothy Corwin Screenwriting award and the 2015 Rick Rosen Television Writing award. He also had his research paper, "Lost Priorities and Lower Standards: the Unfortunate Evolution of Media Coverage of Domestic Mass Shootings," published in the 2015 Focus Media Journal.
In addition to his writing work, Jess has worked as a producer. In 2019, Jess was an associate producer on the feature film ​Bit​, directed by Brad Michael Elmore (​Boogeyman Pop​) and starring Diana Hopper (​Goliath​) and Nicole Maines (​Supergirl​).​ Bit ​premiered at the 2019 Frameline festival and also screened at the 2019 Outfest festival. In 2016, he was an assistant producer on the feature film ​Deserted​, directed by Ashley Avis (​Black Beauty​) and starring Mischa Barton (​The OC​) and Winter Ave Zoli (​Sons of Anarchy​). ​Deserted​ was distributed by Invincible Pictures.
Outside of writing, Jess enjoys cooking with his older brother, Greg, and reading any book he can get his hands on.
Finalists
Blood of the Vine by Daniel Kavanagh
D1 by Brooke Buffington & Maddy Curley
Glacier Point by Alan Baxter
Laurel Canyon by Joshua Estes
Redflags by Nathan Patton
Signature by Jess McKillop
The Chelsea Hotel by Warner Wood
The School by Adam Rocke
Uncanny Valley by Joshua Salzberg
Welcome to You by Courtney Burness
Semifinalists
Best & Brightest by Adam Lederer & Burke Scurfield
Blood of the Vine by Daniel Kavanagh
BoJack Horseman – "Crowchella" by Adam Pasen
D1 by Brooke Buffington & Maddy Curley
Galápagos by Lukas Hassel
Glacier Point by Alan Baxter
Hell Bent by Andrew Martin Robinson
Laurel Canyon by Joshua Estes
Liberty Falls by Robert Attenweiler
Miserere by Fabrizio Muscia
Mom's Club by Jennifer Williams
On Cannery Row by P.J. Palmer & Eric Enno Tamm
Powerless by Jess Harris-DiStefano
Redflags by Nathan Patton
Signature by Jess McKillop
The Chelsea Hotel by Warner Wood
The Divided States of America by Vandon Gibbs
The School by Adam Rocke
The Shaman's Child by Jody Thompson
Ticker by Jeremy Nielsen & Connie O'Donahue
Uncanny Valley by Joshua Salzberg
Welcome to You by Courtney Burness
Quarterfinalists
696 by Joshua Faulkner
Almost Olympian by Emmy Jay
Beasts of Burden by Caroline Hayes
Best & Brightest by Adam Lederer & Burke Scurfield
Blood of the Vine by Daniel Kavanagh
BoJack Horseman – "Crowchella" by Adam Pasen
Cleaner by Alix Reeves
Cold Open by Jordan Friedberg
Curandera by Shawna Baca & Dustin Paddock
D1 by Brooke Buffington & Maddy Curley
Deprogrammed by Cooper Abedin
Disruption by Rachael Blackwood
Double Scoop by Megan Swertlow
Downstate by Brittany Rostron
Embassy by Joshua Forman
Galápagos by Lukas Hassel
Game by Erin Muroski
Game Life by Odin Ozdil
Glacier Point by Alan Baxter
Hell Bent by Andrew Martin Robinson
Insurrection by Simon Bowler
Laurel Canyon by Joshua Estes
Liberty Falls by Robert Attenweiler
Lyre by Amanda Prentiss
Manifest by Kyle Little
Miserere by Fabrizio Muscia
Mom's Club by Jennifer Williams
Never Land by Toby Scales
Nexus, Texas by David Ball
On Cannery Row by P.J. Palmer & Eric Enno Tamm
Parallax by Tania Raymonde
Phantasmagoria by Christopher Lastrapes
Powerless by Jess Harris-DiStefano
Pros & Cons by Lisa Steadman
Redflags by Nathan Patton
Schooling the Rich by Elaine Loh
Signature by Jess McKillop
Smutshop by Rachel Kempf
Sol Invictus by Amanda Prentiss
The B-Side by Noah Pohl
The Chelsea Hotel by Warner Wood
The Club by Kayla Westergard-Dobson
The Delaneys by Troy Hunter
The Divided States of America by Vandon Gibbs
The School by Adam Rocke
The Shaman's Child by Jody Thompson
The Zoo by Cord McConnell
Ticker by Jeremy Nielsen & Connie O'Donahue
Uncanny Valley by Joshua Salzberg
Welcome to You by Courtney Burness
Zombie Town, USA by Cord McConnell