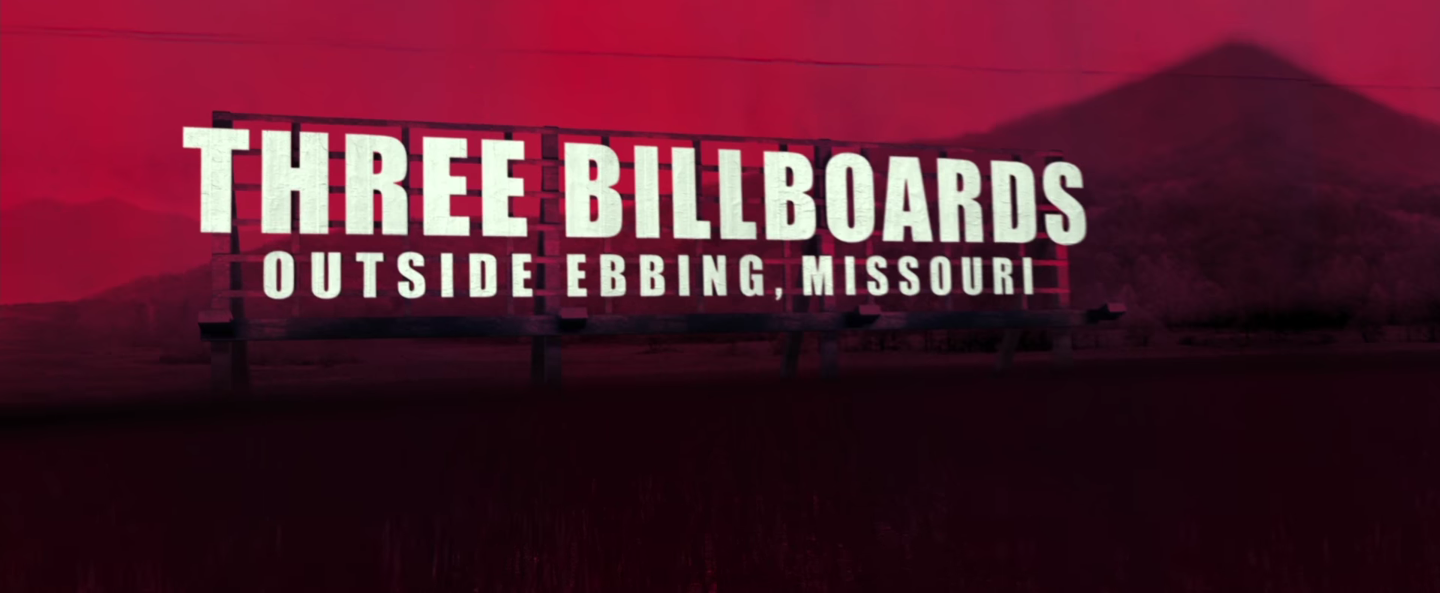 Tragedy is, unfortunately, universal. What isn't universal, though, is how we cope with it. Take Mildred Hayes. Seven months ago, her daughter was gruesomely murdered, and her local police department doesn't so much as have a lead. Fed up with their lack of effort, Mildred rents three billboards on a dirt road asking the chief of police why no arrests have been made and unapologetically drags her entire town into her grieving process.
With Three Billboards Outside Ebbing, Missouri, writer/director Martin McDonagh, continuing in the tradition of his previous films In Bruges and Seven Psycopaths, has created another strong dark comedy with even stronger characters at its heart. Mildred Hayes (Frances McDormand in a committed performance), on paper, could come across as abrasive, but everything she does is a direct result of her daughter's death and her need for closure and Mildred's profane, outrageous attitude provides levity and humor to what might otherwise be a somber and dour drama. That's not to say the film is thematically shallow—McDonagh is committed to showing that answers aren't easy to come by, and he treats the would-be antagonists of the story (the cops whom Mildred views as ineffectual and apathetic) with surprising nuance. This isn't a movie with clear-cut villains and heroes; it's a story of grief and tragedy in a small town.
As great as the film is to watch, the script is equally as great to read. Moving at a brisk pace (and an even brisker 84 pages), McDonagh's flair for irreverent dialogue comes across on the page, and even without McDormand's performance, Mildred feels like a fully realized human, not just a character spouting lines and monologues. And Mildred's unrelenting commitment to finding the killer and holding the police to a higher standard, even as the whole town turns against her, drives the script and makes Mildred a character easy to root for. Because, ultimately, Three Billboards is a story about a mother's grief and how she comes to terms with her daughter's death.